If you're on Instagram you may have seen the Wildly Simple hashtag floating around. It's a contest hosted by Madewell…all you have to do is submit a photo of five or more of your fall favorites to be entered to win a $500 shopping spree. Umm, yes please! If you could see the state of my closet right now you would agree that it's much needed.
I had fun with it so I decided to take it a step further and put a little post together with my must-haves this season. All of you graphic designers out there, just hush. I'm not one of you… ;) And this is not a sponsored post, nor are any of the links affiliate links. Purely for fun!
For clothing, I like to buy classic pieces that will get me through multiple seasons. Even when shopping at, say, Forever 21 or Old Navy, I treat each purchase like an investment…even if it's not! I don't really buy too many trendy items and stick to more of a timeless look (or try to). I really hate to waste money on something that I'll only wear a couple times, even if it's only $10.
my fall essentials
Military Jackets
Mine is a hand-me-down from my sister and is by Madewell (past season). I love pairing it with stripes or polka dots, or with boots and a scarf. It is so versatile and goes with just about anything. Madewell has a similar version out this year and Old Navy has one too!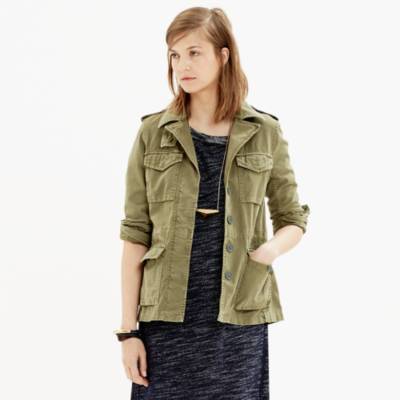 Bright Loafers
I found these DV by Dolce Vita loafers on clearance at TJ Maxx. I adore the perforated suede and the bright coral color. I love loafers because you get the ease of a flat but with a little more structure and support than the ballet variety. You can find the same ones on Amazon (link below) but check out these tasseled ones from J. Crew!! Sigh…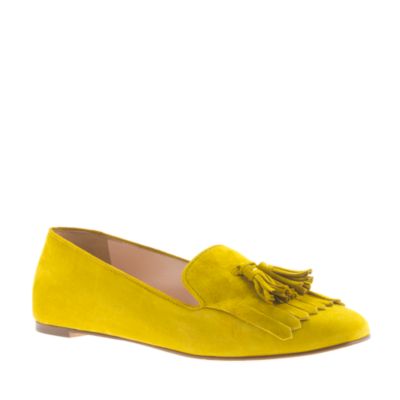 (DV by Dolce Vita via Amazon)
(J. Crew)
Gold Accessories
I love delicate gold necklaces and rings and chunky watches. My watch is an old find from Aldo (I think it was on sale for $7.50 or something ridiculous); I wear it all the time and get a lot of compliments on it. Obviously the quality isn't superb but I've had it for a few years and it has held up very well for the price. I think I want the one below too…it's currently on sale for $29.98. And I just love the simplicity of this necklace. Edited to add: I checked out the Aldo watch in person and it is really big…the face is huge! So it was a no-go for me :(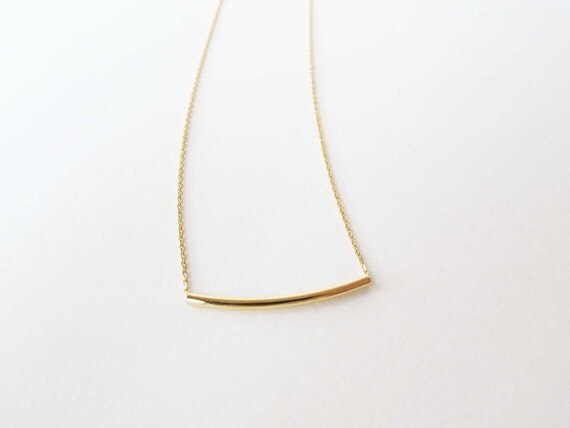 (Aldo) (suikwan via Etsy)
Soy Candles
Alright, I'll admit it. I have a slight candle obsession. I'll buy them but then I don't want to burn them because they're just so pretty in their pristine condition. But then I get over it. ;) I'm loving the Therepe Naturals brand for their delicious scents and clean design (clear glass jar, simple logo); my favorites include Thai Lemongrass and Mandarin Grapefruit. These Pacifica candles are amazing too.
Polka Dots
I don't think there's a time when polka dots aren't a neccessity, especially black dots on white. It's such a classic! It adds the right touch of whimsy to any outfit and I love pairing my polka dot blouse with my military jacket for a tough-meets-girly look. Mine is from Old Navy (past season) but these are cute too.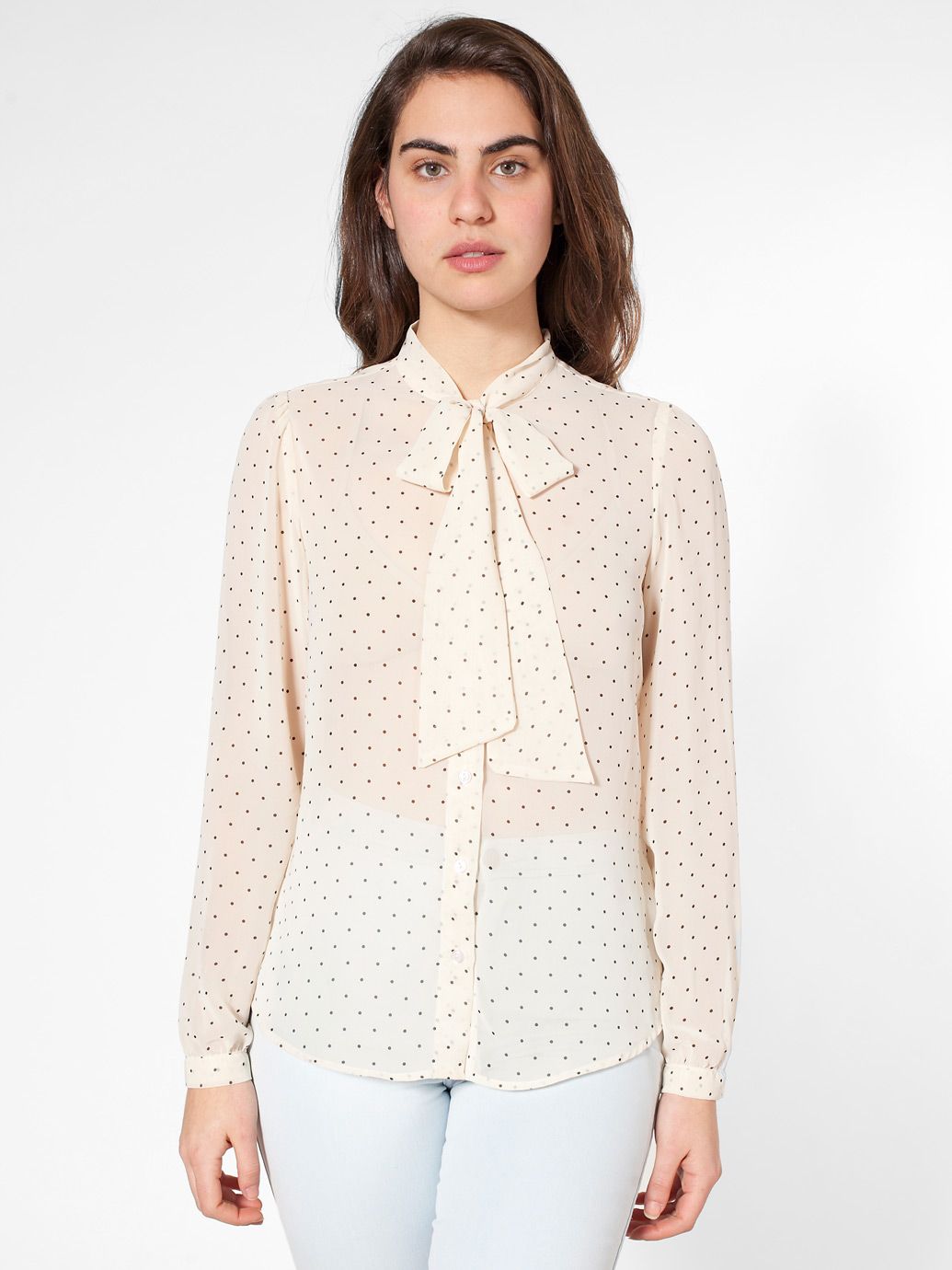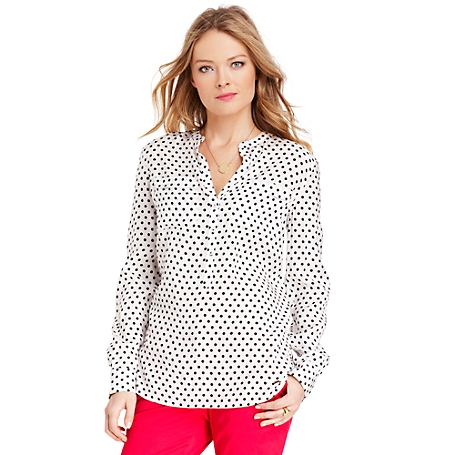 (American Apparel) (Tommy Hilfiger)
Cozy Throws
I really love the look of layered textures in neutral colors for home decor. Soft and chunky knitted throw blankets are a perfect way to achieve this look. I really want to try my hand at making one someday since you can never have too many! I got the above Calvin Klein ombre throw from TJ Maxx. I've been wanting one of these from West Elm and H&M has some perfectly-chunky ones too.
Dutch Oven
I recently invested in a Le Creuset dutch oven after dreaming of it for…years? I could never justify spending that much on a single pot but then an outlet opened up near us and I got a killer deal on the round 5.5-quart version ($200 off of the list price) since the coral color is being discontinued. I use it all the time and I can already tell it's going to be worth it. You name it, you can cook it in it! And of course I had to throw a wooden spoon into the mix.
So, there you have it! I'd love to hear what you're fall essentials are! You have until October 6 to enter the contest on Instagram.